I recently watched the documentary about Marina Abramovic's exhibition ; The Artist is Present.
It was breathtaking.I cannot even begin to imagine how spectacular it would have been to see the exhibition in real life.
Marina sat at a table motionless and new people took the chair opposite her a conversation between eyes began.The emotion that she could convey with only her eyes was quite extraordinary , bringing many gallery visitors to tears.I can't explain her performance art with much justice and I am sure that I only got a flavour of the intensity from the documentary rather than sitting opposite Marina herself, but with that said I still thought it was amazing.
The person who appeared to make the most impact sitting opposite Marina was her ex-partner and fellow performance artist ,Ulay :he was the only person for which she stretched her hands out to.This received a warm eruption of applause.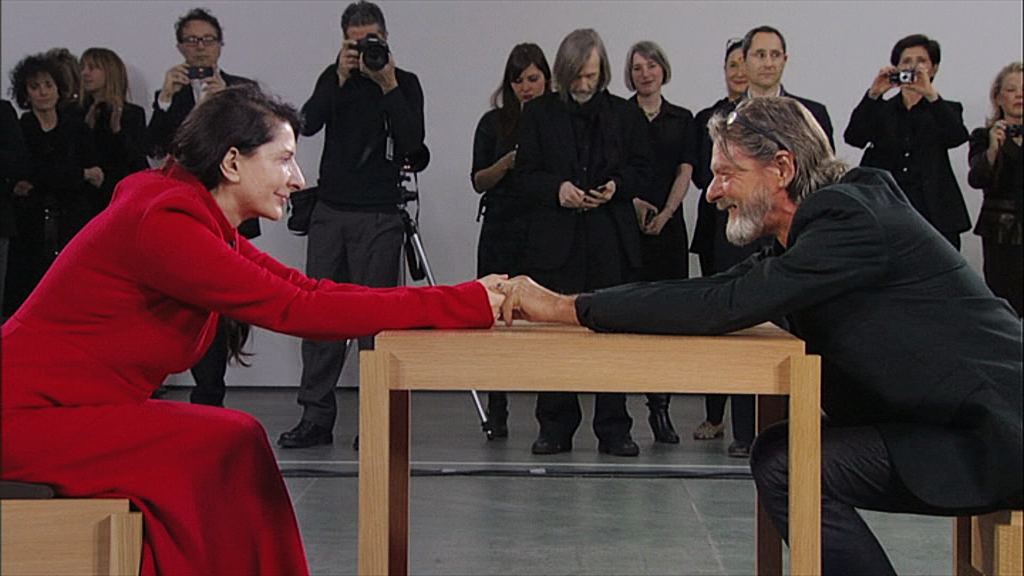 The Artist is Present is available to stream on Netflix , I would strongly recommend watching it!James Franco and Bjork sit opposite Marina so if you're fans of either of those people then there is even more reason to watch it.
Just a quick post to let you know I haven't completely abandoned my blog.
Kate
xox