I saw the Great Gatsby at the weekend and it was as fabulous as I had imagined , with dreamy clothes adorned with diamonds, amazing actors , and not forgetting the enticing plot - I think it to be one of the best films of the year!I'm not about to ruin it for everyone so THIS POST DOES NOT CONTAIN SPOILERS because I'm a sensitive person.Instead , I thought that I would just talk about some of the clothes.
Whilst watching , I recognised one of the dresses in a party scene , it reminded me of that very distinctive Prada campaign.I found out that Miuccia Prada adapted 40 dresses from the Prada and Miu Miu archives for the film!
I drew arrows so that you could see it clearly , you're welcome:
It's no only the clothes that are dazzling,so are the diamonds - all designed by the almighty Gods/Goddesses of jewellery , Tiffany & Co.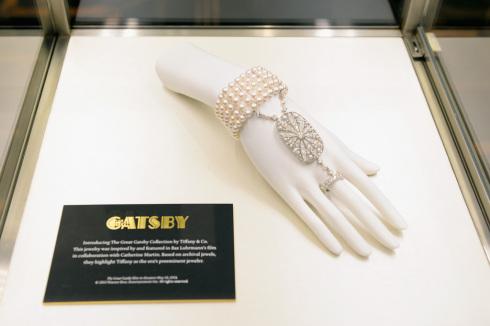 I've decided not to go into too much detail about the costumes as it will simply spoil the film if you haven't seen it , part of the attraction of the film is the clothing. Go see it now , I promise , you'll enjoy it!
Kate
xox